How to make a reservation
The flow of making a reservation
Select a concert to make a reservation

Enter personal information

Confirm the entered information

Transmission Complete

Receive the confirmation email of the reservation

Access to the verification URL mentioned in the email

Reservation completed
Reservation procedure
Click the "Reserve" button of the concert you wish to reserve, on the concert information details page.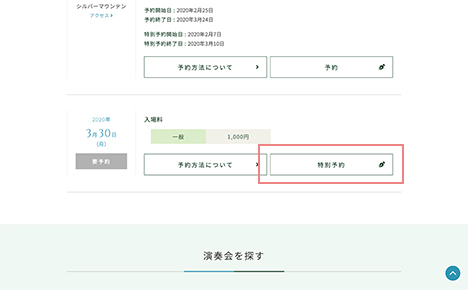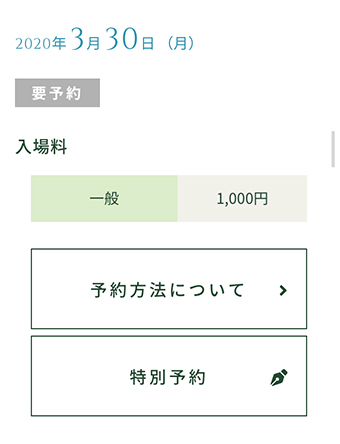 Confirm the concert contents you chose, and select the category and the number of tickets.
Each concert has different ticket prices.
Please make multiple reservations if you are reserving more than 10 tickets.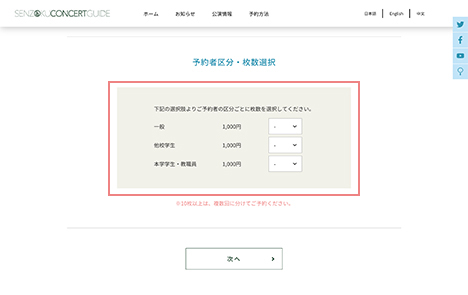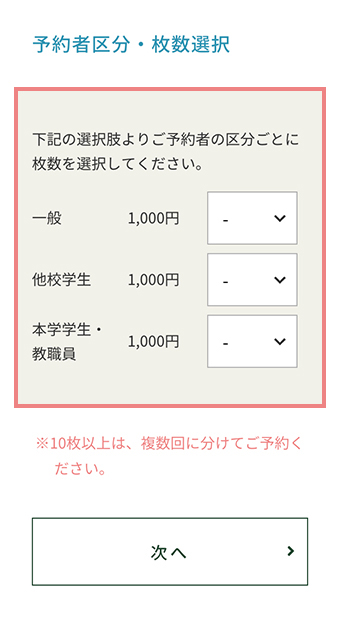 Enter the information of the reservation holder, and click "Confirm."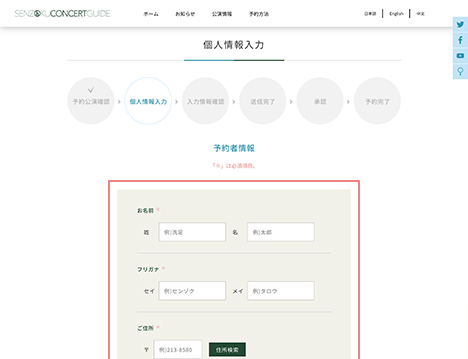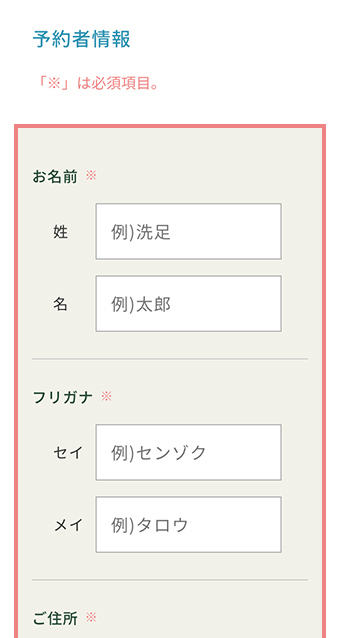 Confirm the entered information, and click the "Send" button.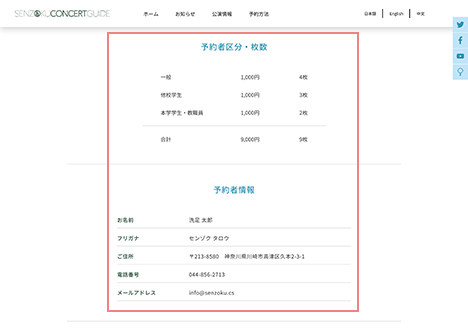 Verify your reservation by accessing the verification URL mentioned in the confirmation e-mail that you received.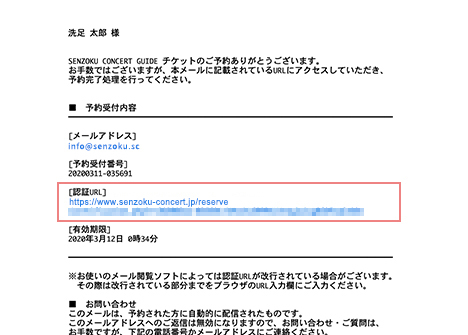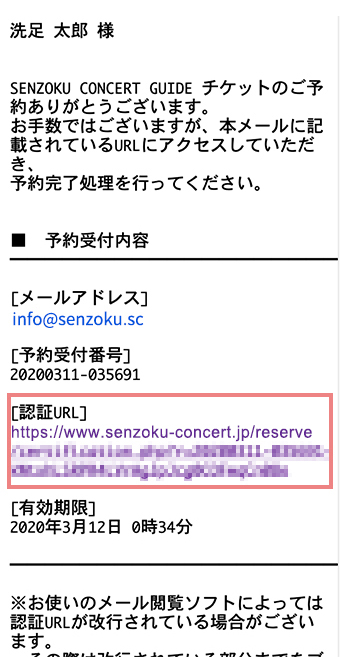 You have completed the reservation procedure.
A confirmation e-mail will be sent to the e-mail address you provided. Please make sure to check the contents.